The Lifetoolz™ Seminar - "A Journey to the Peak"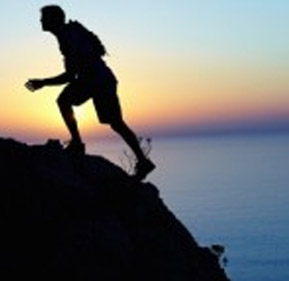 The 2-day Lifetoolz™ Seminar is purpose-designed and creates the space for you to have an extraordinary experience. Pretty much like 'A Journey to the Peak', that once-in-a-lifetime journey. One that, as the journey unfolds, brings forth answers to your deepest questions and mastery over your most painful and arduous challenges.
It is an intense and deeply personal journey. It offers you an opportunity to re-view your world and yourself.
As the seminar progresses - 'as you climb to the peak' - you get to challenge old and ingrained habits and beliefs that have weighed you down. Your belief about what is good and bad about yourself and others; your judgements about yourself and others in the world at large. All of which can enhance or diminish your experience of your inner peace, your freedom, your joy and contentment, your focus and concentration, your enhanced health and high performance.
You receive new 'gifts' along the way, new 'toolz' and by the time you graduate, you see yourself and your world in a re-freshed light. You experience using a unique collection of the most efficient 'toolz' and techniques available to give you access to high performance and leadership in all areas of your life. With regular use and practice, they are guaranteed to enhance and empower the rest of your life.
Debilitating patterns and habits fall away like old skin and you begin to experience a sense of rejuvenation.
This hands-on course increases personal effectiveness and professional excellence whilst drastically reducing the negative impact of stress in your daily life.
The intention is to set you free to live in joy and peace. Not to complicate, confuse and then induce you to come back for more.
You will leave with potent self-help and wellbeing techniques that can be recalled, remembered and practised.
So whether you are one of the thousands who don't know where to go, or one who has done many other seminars and workshops, the Lifetoolz™ Seminar will make an outstanding contribution to Your Life. Guaranteed!
Everyone leaves with an empowering experience - deep clarity of the interconnectedness with life and with each other.
Celebrating Your Humanity
The experiences  that get generated during the semianr leads to contentment at a very deep level. When you are content with yourself, your energy becomes infectious. You are being inspirational.. Not just leadership of the mind and intellect, but also of the human spirit! This contributes to authentic leadership and radiance.

The Essence of True Leadership lies within.
To date, the Lifetoolz™ Seminar has achieved a 98 % success rate!
This program gave me a way to look at life in a manner I never did before. It gave me knowledge about me not being separate and showed me a new approach towards the people and things around me. It was a fabulous experience and something that will go with me life long. I feel simply fantastic and energized. Some questions that I had always thought about, but were never answered, got "enlightened" at this seminar.
- Melanie D'souza, Executive.


Life Quote

"Without (an) 'ethical culture', there is no salvation for humanity."
Albert Einstein

The Lifetoolz™ Seminar